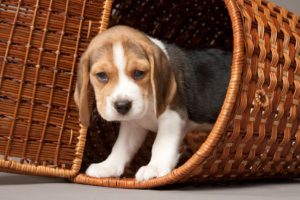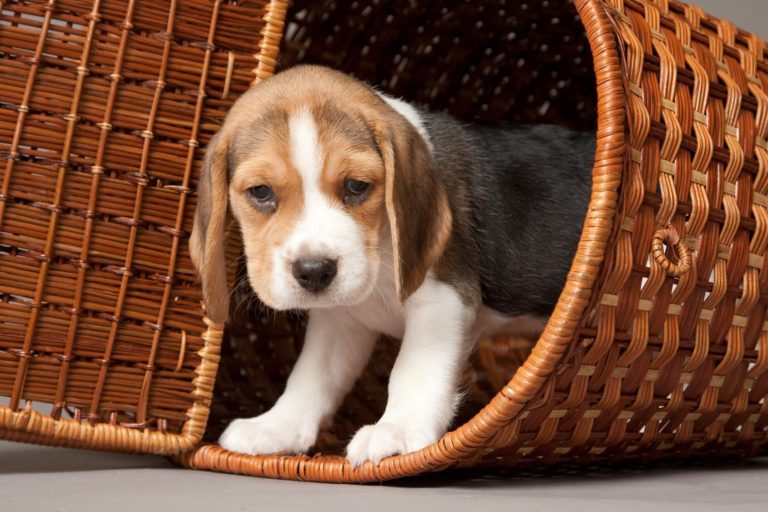 You've thought it over, done your research, and decided on the ideal breed. It's now time to make sure you're ready to offer your new puppy the life he deserves. Whether you've never had a dog before or are a seasoned pet owner, bringing a new animal into your life is a big responsibility. While there will be lots of chances for play and bonding, you must also concentrate on providing an atmosphere that encourages your dog's growth and development. This covers everything from finding the best puppy food to selecting safe toys for your dog.
Bringing a new puppy home is the start of an exciting and rewarding adventure with your beloved friend. To make the most of it, make sure you're providing your dog with all he needs to live a long and healthy life. In celebration of National Puppy Day on March 23, here are some important procedures that all new puppy owners should follow before adopting their pups.
Make Your Space Puppy-Proof
You should provide a welcome environment for your new dog before he or she enters your house, where he or she may eat, play, and sleep peacefully. Your home is a strange place to your puppy, and he doesn't yet know how to traverse it. It's up to you to set up your house in such a way that your dog feels as happy and at ease as possible.
To begin, make sure your house has a gated-off space for your dog to be secure. Puppies, in particular, are inquisitive and adventurous creatures that would gladly chew up a pair of shoes or eat anything poisonous if you don't intervene. A gated area may help you regulate your dog's behavior and keep him safe and healthy.
As a general guideline, your dog gate should be installed in a high-activity area of your house. This keeps your dog from feeling lonely or alone. It's also a good idea to place the gate in an easily cleaned area of the home in case your pet has an accident or creates a mess. Regardless of where you put your dog gate, make sure it stops your dog from obtaining access to forbidden foods or household goods.
Make Sure You're Ready For Potty Training
Consider your pet's potty-training requirements as one of the first things you should do before bringing him home. Use dog training pads that allow your puppy to relieve himself without making a mess to help your puppy acclimate to the training procedure gradually. A dog training tray is a sturdier and more durable choice to utilize throughout the potty-training time if your puppy has a nasty tendency of ripping up his pads while you're gone.
Positive reinforcement is also a useful approach to utilize while teaching your dog. To guarantee that he continues to behave nicely, reward him with a treat or his favorite toy after he obeys you. When used in conjunction with training pads or trays, this method may educate your dog how to behave in your house.
Locate the Correct Materials
Without the necessary dog supplies, no pet-friendly house is complete. Before you bring your puppy home, make sure you spend time shopping for the correct stuff for his requirements. While you'll undoubtedly need to stock up on additional items after your pet has settled in, taking care of the necessities first will save you time and energy that you can devote to making your dog feel at ease.
When searching for dog toys, keep in mind that you should opt for items that are particularly designed for your new pet. Because little pups like chewing on whatever they can get their teeth on, it's a good idea to look for rope or rubber toys that help with teething. These toys are gentle on your puppy's developing teeth and may keep him occupied for hours.
When looking for new toys, it's also crucial to keep your pet's personality in mind. If your puppy enjoys cuddling, he will most likely choose to play with soft, cuddly toys. If your dog is prone to being destructive with his toys, avoid plush animals that he may rip apart in a matter of seconds. Another important consideration is the size and strength of the item you choose. Bigger pups will clearly need larger and stronger toys to keep them entertained, so choose your selection based on your dog's specific requirements.
Purchase Puppy Food in Bulk
Food is an important element of your dog's daily routine. You may appropriately support your pet's health and well-being as he grows into a full-grown dog by picking items that are high in critical nutrients. When purchasing puppy food, be sure to search for the following crucial ingredients:
Proteins
Vitamins
Minerals
Enzymes
Fats
Before you pick a dog food brand, you should think about your puppy's age and breed. Puppies, on average, need more calories than adult dogs in order to sustain their development and high activity levels. Furthermore, if you have a large-breed puppy, he will naturally need more calories than his small-breed siblings. Consult your veterinarian if you're unsure about which food items are best for your particular breed.
Another thing to think about is the size of the puppy food you choose. If you're purchasing kibble, make sure you choose a kibble size that your dog can digest comfortably based on his size. Wet food is a little more difficult to measure out, but try to split it up into little parts so your pet doesn't become overwhelmed. Overall, the ideal food for your puppy should be made with nutritious components and tailored to his size, age, and breed.
Assist Your Puppy to Succeed
Make sure to attend to your new pet's requirements as you prepare for his arrival if you want to get the most out of your connection with him. Every facet of your puppy's new lifestyle, from the finest puppy food to the greatest dog toys, is critical to his general health and pleasure.
Petstup is an official re-seller of the many well-known pets brands, focused on improving the lives of pets, pet parents and our partners. We proudly offer a large variety of pet nutrition products and supplies competitively priced for dogs, cats, reptiles, fish, birds and small animals. Petstup is your one stop shop for all your pet's needs. All our products are authentic, and pass all mandatory United States standards and veterinary practices. We run several warehouses across the United States to serve you better and faster.
Thank you for coming to Petstup! Your Pet's Satisfaction is our ultimate goal!