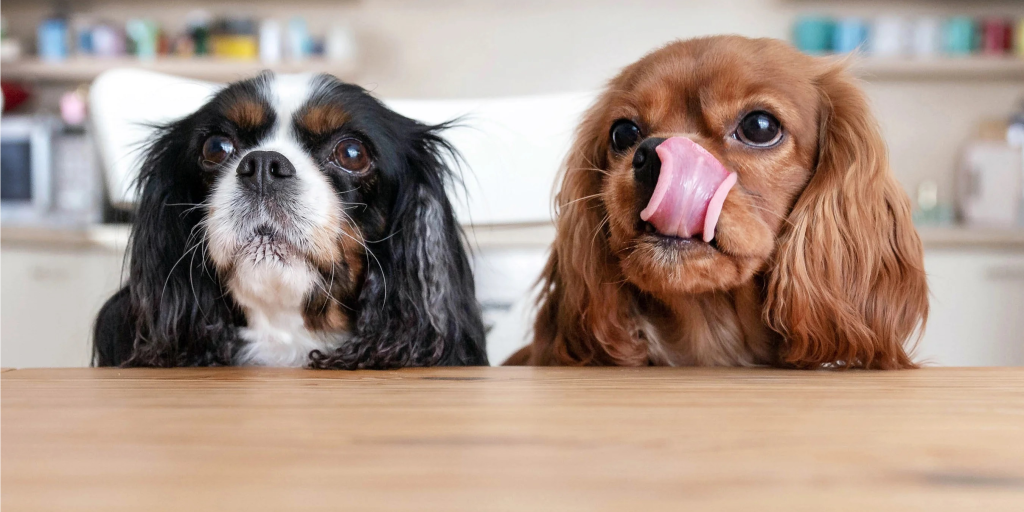 The food your dog consumes is an essential aspect that contributes to his overall health. While some dogs love eating the same brand or taste of kibble or wet food on a regular basis, others may get bored and picky. In some circumstances, such as if you find your dog has a food allergy, you may need to adjust his diet. Depending on your dog's disposition, the adjustment may be difficult, but there are various ideas and methods you can use to make the process easier for both yourself and your dog.
Motives for a Change
If your dog begins to avoid food or develops picky preferences, he may be attempting to communicate with you about how his stomach is feeling. A trip to the veterinarian may help alleviate your fears, since the cause might be as simple as a sensitive stomach or sensitivity to a certain component. Your veterinarian may offer the following suggestions:
A diet on prescription
Food made with basic components
Food that does not include maize or wheat
If you wish to transfer your dog to grain-free, holistic dog food, your veterinarian may also advise you on feeding frequency and how to watch your dog for the first few days while he is eating the new diet. Avoid free-feeding your dog until he or she grows acclimated to the new food.
Initial Feedings
Even though your dog seems enthusiastic about his new food, it is best to introduce it gradually to enable his stomach to acclimatize. On the first day, combine your dog's old and new food in a 75 percent -25 percent ratio. Encourage him to take his time eating. If he rejects the food, increase the quantity of his old food and include a little portion of the new into each meal.
Adding a meal topper to your dog's meal, such as Stella and Chewy's Chicken Meal Mixers Dog Food Topper, may help him to accept new tastes more easily. This protein-rich topping is created with freeze-dried chicken, which may help excite your dog's taste receptors.
Observe Potty Behavior
Once your dog has accepted his new food, you should keep an eye on his potty habits for the first week. Keep an eye out for constipation, diarrhea, and behaviors that differ from how your dog normally defecates.
If your dog exhibits symptoms that the new meal is causing intestinal problems, moderate the transfer and allow him time to recuperate before offering it again.
From Puppy to Adult Canine
Puppies, like human children, outgrow their diet and their nutritional demands alter as they get older. Depending on your dog's breed and size, this adjustment might be difficult. A large-breed puppy, such as a Great Dane, may need puppy food for a longer length of time than a smaller breed, such as a Pomeranian. Consider an adult meal suited for their size, such as Dr. Marty's Nature Blend Small Breed Freeze-Dried Dog Food, for smaller dogs as they grow out of puppy food. The smaller chunks may make it easier for your young, little dog to adjust to adult food.
When pups mature into adult dogs, they may acquire difficulties such as food allergies. Some dog food products include fillers, grains, and other components that may cause these issues, so keep an eye out for licking, scratching, and chewing that might suggest a problem. This is particularly critical for breeds known to have skin allergies, such as hounds, pugs, and terriers.
Changing from Canned to Dry
Many dogs like canned dog food because of the texture and variety of flavors it frequently offers, but this thicker diet may lead to weight gain in dogs with sluggish metabolisms. Obesity in dogs may lead to heart disease, joint difficulties, and diabetes. If your dog is overweight, your veterinarian may prescribe a lighter kibble-style meal, but the adjustment does not have to be painful.
Other than adopting the 75 percent -25 percent percent ratio for the first few days, one approach to ease into the adjustment is to stay with tastes you know your dog loves. If he liked canned chicken meals, try a chicken-flavored kibble, like as Blue Buffalo's Life Protection. Dry Dog Food for Healthy Weight. Because this kibble has actual chicken as the first component, your dog may prefer it over other kinds. Avoid putting goodies to the meal unless they are a food topper so your dog does not get used to receiving rewards every time he is served.
Food Changes Following Adoption
If you get a dog from a shelter, find out what sort of food he ate and how many times a day he ate so you can maintain him on that routine as much as possible. If you wish to modify his diet, consult with the shelter coordinator and your veterinarian about the appropriate food for his size and breed.
Because your new puppy is likely to be apprehensive or uncertain of his surroundings, let him to explore as much as possible before providing him food. You may wish to keep him on his regular diet for the first few days as he adjusts to you and his new surroundings. Slowly introduce different things to him and praise him when he takes what is in his dish.
Changing your dog's diet might be difficult whether you raise him from puppy-hood or acquire an older dog. However, with the help of your veterinarian, frequent health checks, and patience, you can make this a seamless transition and secure your best friend's nourishment for a lifetime.
Petstup is an official seller of the many well-known pets brands, focused on improving the lives of pets, pet parents and our partners. We proudly offer a large variety of pet nutrition products and supplies competitively priced for dogs, cats, reptiles, fish, birds and small animals. Petstup is your one stop shop for all your pet's needs. All our products are authentic, and pass all mandatory United States standards and veterinary practices. We run several warehouses across the United States to serve you better and faster.