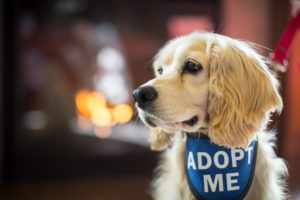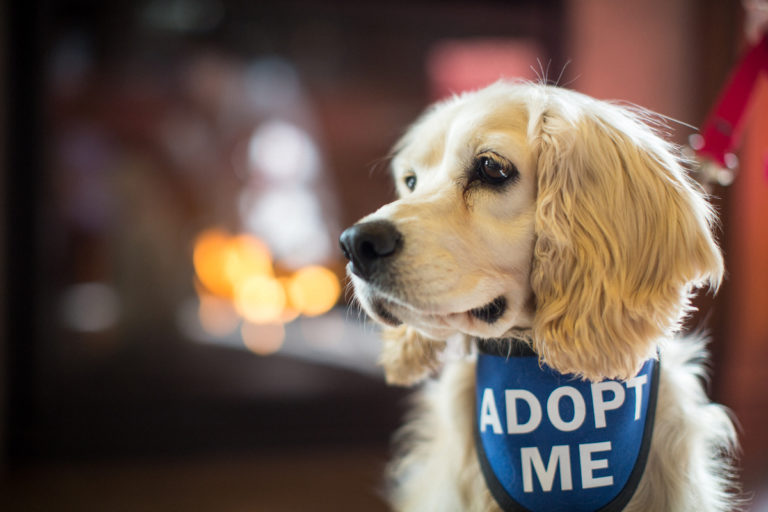 If you've never considered adopting a rescue dog from a shelter because you believed they only house scruffy-looking mutts, reconsider. While the great majority of shelter dogs are mixed-breed, this does not mean they are unattractive or of low quality. They aren't. They make wonderful pets.
If, on the other hand, you have your heart set on a purebred dog, several breed-specific rescue organizations have popped up around the country. Frequently, they collaborate with local shelters to save any dog of their breed that comes in, freeing up a run for another mixed-breed dog and giving the purebred dog a higher chance of being adopted.
Shelters Dedicated to Specific Breeds
Numerous "fanciers" of various breeds have started rescue organisations for their particular breed. These organizations are run entirely by volunteers, many of whom act as temporary foster parents, housing, feeding, and caring for purebreds who have been abandoned or become homeless in other ways. This care will always include any veterinary treatment and/or rehabilitation, both physical and behavioral, that the dog may require.
These breed-specific shelters go to considerable measures to guarantee that their dogs are adoptable before making them accessible to anyone searching for that specific type of dog. Additionally, they take great care to ensure that the potential pet parent and family are a good match for the dog in terms of home environment, lifestyle, and so on. Some may even do a house visit prior to approving your adoption. Most veterinarians will insist on spaying or neutering the dog if it is not already "fixed." They will also charge an adoption fee, although it is typically less than half of what you would pay a respectable breeder for a puppy of pet-quality.
There are various methods for locating a breed rescue organization. Begin by conducting a web search for the American Kennel Club (AKC). They maintain a list of the 160 breeds and 450 rescue organizations that they are aware of at the moment. Alternatively, you can locate a purebred rescue organisation in your area, such as the Michigan Purebred Dog Rescue Alliance (MPDRA) or the Missouri German Shepherd Rescue.
"Normal" Shelters
Prior to offering their canines for adoption, the majority of animal shelters give the following:
Neuter or spay,
DHLPP and rabies vaccinations
Treatments and preventative measures against parasites such as worms, fleas, and ticks
Microchip, and
Treatment includes treatment for any ailment or condition the dog was suffering from upon admission to the shelter, such as fractured bones, eye infections, mange, or nervousness.
Additionally, shelters demand an adoption fee, but you are receiving much more than "just" a dog. You're receiving a dog that the shelter knows is healthy since they ensured it before to placing it for adoption.
Adopting an Elderly Canine
The average lifetime of a dog is 10-13 years, however many dogs live far longer. Therefore, if you adopt an adult dog rather than purchasing a puppy, you may anticipate having him/her for a lengthy period of time. Additionally, there are advantages to adopting an adult. (S)he is already housebroken, which eliminates the need for you to deal with mishaps. (S)he is already trained to walk on a lead, thus there is no need to train him/her. (S)he is already socialized with humans and other animals, therefore you do not need to socialize him/her.
Generally, smaller breeds live longer than bigger ones. The following is a list of the breeds with the longest lifespans, along with their average lifespans:
17-year-old Chihuahua
16-year-old Toy Poodle
16-year-old Pomeranian
16-year-old Jack Russell Terrier
16-year-old Cockapoo
16-year-old Yorkshire Terrier
15-year-old Lapsa Apso
15-year-old Shih Tzu
15-year-old Australian Shepherd
15-year-old Beagle
15-year-old Standard Poodle
15-year-old Maltese
15-year-old pug
14-year-old Shetland Sheepdog
14-year-old Poodle Toy
14-year-old Miniature Schnauzer
14-year-old Boston Terrier
14-year-old Dachshund Mixed breeds (mutts)
Are you aware that mutts are included on the list? Yes, a "modest" mutt may become an excellent family dog for a long period of time. Besides, how did mutts acquire their unjustified reputation for being lowly? Two of the most iconic film canines were mutts that were actually rescue dogs:
Spike was a rescue dog from a Van Nuss, California animal shelter when he was cast as Old Yeller in the 1957 film of the same name.
Higgins was a rescue dog from a Burbank, California shelter that came out of retirement at the age of 14 to play Benji in the 1974 film of the same name. Higgins had previously starred in a number of television sitcoms, including Petticoat Junction, Green Acres, and The Beverly Hillbillies. He'd even won a Patsy Award and been on the cover of TV Guide in 1967!
Top 10 Most Important Reasons to Adopt a Rescue Dog
You're giving a dog that has been abandoned, misplaced, or abused a much-needed second opportunity.
You're receiving a dog that you know is healthy since the shelter checked on him/her before to placing him/her for adoption.
You're improving the quality of your own life, as well as the lives of your family members. People who live with dogs are less lonely, worried, sad, and considerably more joyful and content than those who do not have a pet who provides them with consistent, unconditional affection and pure delight, according to research.
You can choose from a large number of worthy canines.
You're spending less than you would for a puppy purchased from a pet store or a reputable or backyard breeder.
You are recycling in the most virtuous manner possible.
You're assisting in the battle against puppy mills, pet retailers, and backyard breeders that breed indiscriminately, frequently in a cruel manner, or who obtain dogs from others who do.
You're purchasing a lifelong membership to a network of shelter personnel and volunteers who almost always have the canine information you want.
You're assisting a deserving cause.
You're enticing others to adopt as well.
Today, around 3.9 million canines are believed to be in American shelters. That is a tragic statistic, and you can help change it while getting a new BFF who will be eternally grateful to you for providing him or her with a permanent home.