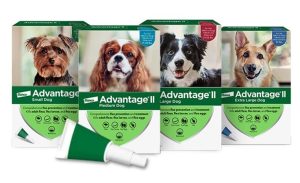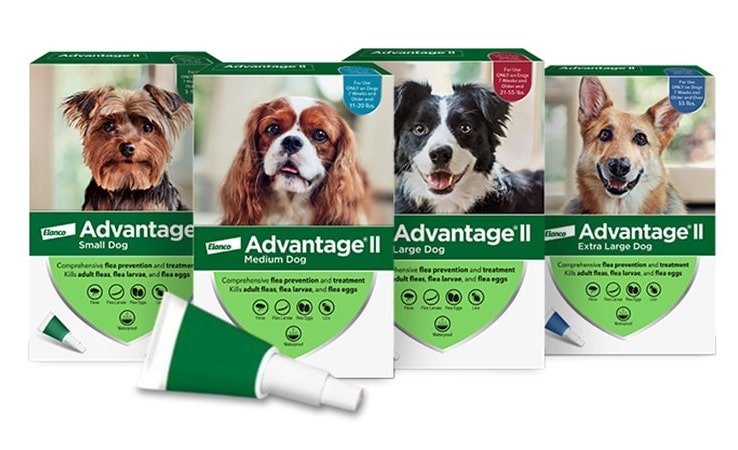 Bayer Pet Basics introduces Advantage II, a new flea treatment for dogs. Bayer Pet Basics launched the first Advantage products in 1996, and the Advantage II in 2011. Advantage II uses pyriproxyfen, a growth regulator that affects fleas at various stages of their life cycles. So it kills flea eggs and larvae, effectively eradicating infestations. Petstup proudly provides Advantage II flea and tick control shampoos and sprays for dogs and cats.
Getting Started: Shampoos for ail
Advantage shampoos come in two varieties: feline and canine. For cats and kittens over 12 weeks old, the Flea & Tick Treatment Shampoo is safe to use. The Dogs and Puppies edition is for dogs older than 12 weeks. Both shampoos are effective in killing fleas and ticks and are straightforward to use:
Wet your pet's coat for 2–3 minutes.
Apply to the head and lather.
Lather the neck, chest, midsection, and hindquarters first, then the legs. Examine the footpads, underbody, and tail base.
After lathering your pet, leave the shampoo on for five minutes.
Rinse your pet well.
Wrap small dogs and cats with a towel to absorb excess wetness. Towel or blow-dry your pet to remove any leftover fleas or ticks. For seven days, don't shampoo. A vet should always be consulted before using any flea or tick products.
Advantage II Flea Control
An effective overall flea control strategy includes shampoo. Advantage II's Flea Control Treatments are safe for both cats and dogs when used as prescribed. Both utilize topical flea killers that kill adult fleas, larvae, and eggs within 12 hours. They also deter further infestations for up to a month following application.
A combination of pyriproxyfen and imidacloprid targets the insects' neurological systems, paralyzing them. These treatments will not wash off if your pet gets wet or comes in touch with water. Advantage II is waterproof after 24 hours, however Pet Basics recommends washing first for optimal effects. Advantage II Flea Control Cat Treatments available in three versions for cats eight weeks and older:
Older dogs can utilize Advantage II Flea Control Dog Treatments. There are four sizes: Small dogs (3 to 10 pounds), medium dogs (11 to 20 pounds), large dogs (21 to 55 pounds), and extra large dogs (over 55 pounds).
Dog Flea and Tick Treatment Spray
Another great alternative for dogs is Advantage Flea and Tick Treatment Spray by Pet Basics. By destroying larvae, hatching fleas and flea eggs for up to 100 days before they reach adulthood and attack, this spray works like other Advantage and Advantage II solutions. It also kills ticks and lice.
Chemicals from chrysanthemum flowers are used to combat fleas. This chemical targets insects by overtaxing their nervous systems. This spray is for dogs over six months old and cures itchy dermatitis from flea bites.
The Advantage Flea and Tick Continuous Spray Pump provides whisper-quiet 360-degree coverage while reducing your dog's stress. Easy to use because it may be sprayed upside down. Cover your dog's eyes and spray the head, ears, and chest first. Spray from head to tail, finishing with legs. Avoid your dog's lips and nose.
Other Flea Treatments
The Advantage and Advantage II solutions from Pet Basics provide various treatments for fleas and ticks in the house. The EPA-registered Household Fogger Flea and Tick Treatment targets hidden regions in carpets, rugs, beds, gaps, curtains, and upholstery. This seven-month fogger kills ticks, lice, bedbugs, roaches, and other pests. Advantage Carpet and Upholstery Spot Spray provides two-week indoor control and kills ticks, dust mites, and bedbugs. These are just a few of Petstup's flea management options.
With Pet Basics Advantage flea control, you can keep your pets happy and healthy. Flea-free shampoos, topicals, sprays, and environment management items are available for your pet. Order high-quality items from Advantage and Advantage II with great service and simple options like auto-ordering and same-day shipment.