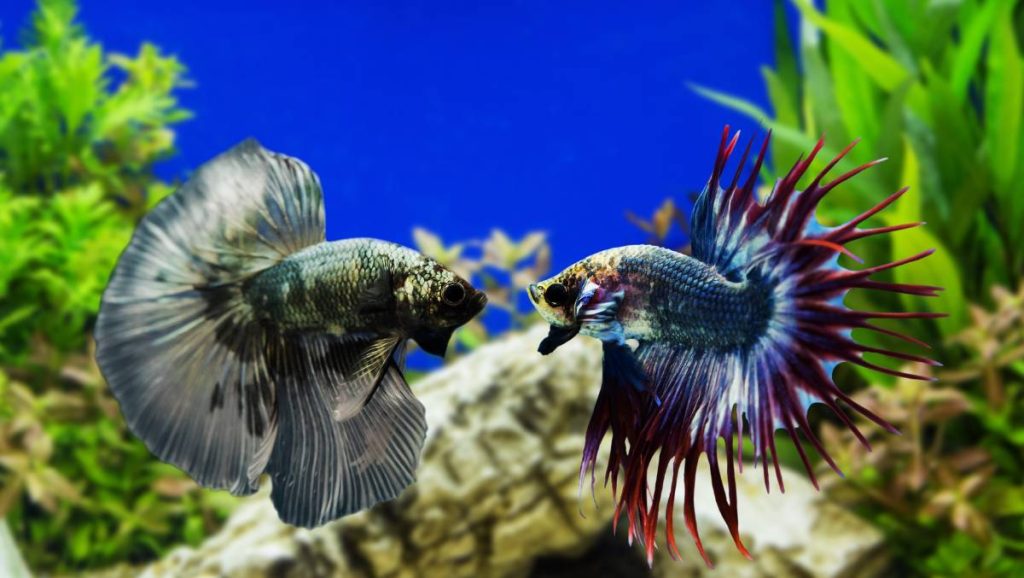 Singaporeans love their Betta fish as pets.
They are visually appealing and can be classified depending on their pattern, color, or tail type.
In this post, we'll distinguish 13 various species of Betta fish based on their tail type.
Betta Fish Species That Are Commonly Encountered
1. Crowntail Betta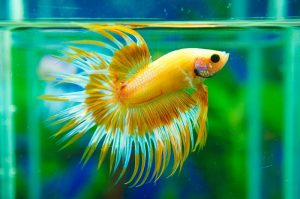 The Crowntail Betta has spike-like fins and a spike-like tail. This is owing to the diminished webbing between the fins' rays.
Extremely aggressive
Territorial and dominant
Desires to live alone
2. Combtail Betta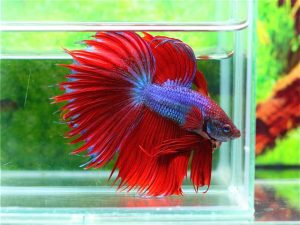 The Combtail Betta, like the Crowntail Betta, has rays on its fins. The size of its webbing, on the other hand, is notably greater, stretching up to a third of the way up its tail.
Can only be obtained by selective breeding
3. Plakat Betta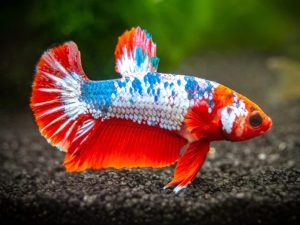 The Plakat, also known as the short-finned Betta, is a huge, robust fish with powerful jaws and a short tail.
This species is said to be the forefather of all Betta fishes.
Really aggressive
Extremely active
Known for attempting to leap from the aquarium
4. Veiltail Betta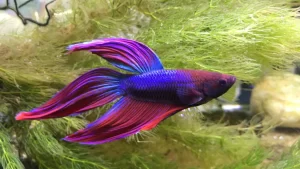 The Veiltail Betta is a popular and commonly accessible kind of Betta. The long and drooping tail distinguishes this species from others.
Breeding is simple
Less assertive
Poor swimmer
5. Half Moon Betta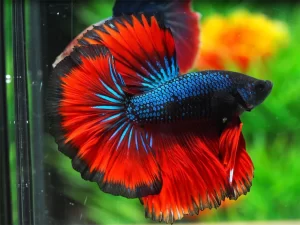 This species gets its name from its caudal fin, which fans out at a 180° angle. The Halfmoon fish was called by its shape, which resembles a semi-circle.
6. Over-Half Moon Betta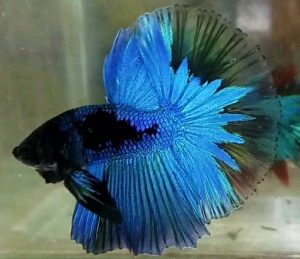 Unlike the Half Moon Betta, the tail of an Over-Half Moon Betta may expand and wrap around its body 180°.
7. Rosetail Betta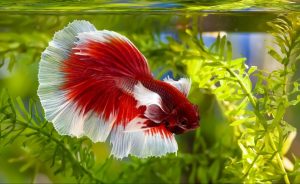 The Rosetail Betta is a lovely Halfmoon variant. The primary distinction between the two is that the Rosetail has ruffled edges that mimic rose petals.
Very aggressive
It is not recommended for first-time buyers.
8. Feather Tail Betta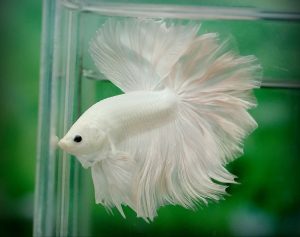 The Rosetail Betta is quite similar to the Feather Tail Betta. The Feather Tail, on the other hand, has more branching of its fin rays, giving it an even more ruffled look.
9. Delta Betta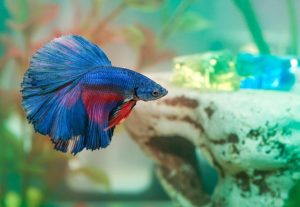 The tail of the Delta Betta is triangular in shape, starting small near the body and widening towards the tip. Its tail is shaped like the Greek letter delta ().
Aggression is a possibility for any individual fish.
Betta Fish Species That Are Rare
10. Double Tail Betta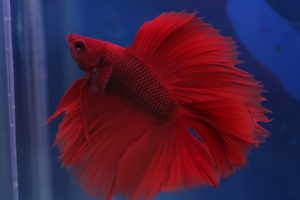 The Twin Tail A betta is a fish with two separate tails. Its caudal fins are divided at the base and develop in two lobes rather than one due to a genetic abnormality.
This species is uncommon because its offspring have a poor survival rate.
Aggression is a possibility for any individual fish.
More susceptible to swim bladder illness
It is not advised to breed with other kinds.
11. Half Sun Betta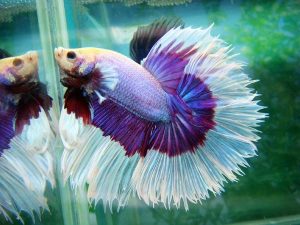 The Half Sun Betta appears to be a cross between the Half Moon and the Crowntail/Combtail Bettas.
This fish has a broad tail that stretches 180 degrees like a Half Moon. It also has webbing and has minor crowning between the fin rays like the Crowntail and Combtail species.
12. Round Tail Betta

The Circular Tail Betta is a fish with a completely rounded tail and no straight edges. This species is considered exceedingly uncommon.
It is available in a variety of designs and colors.
13. Spadetail Betta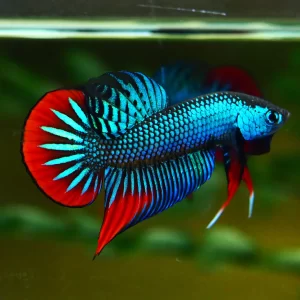 The Spadetail Betta has Veiltail anal and dorsal fins. Meanwhile, its caudal fins stretch out and curl to form a pointed spade tail.
Petstup is an official seller of the many well-known pets brands, focused on improving the lives of pets, pet parents and our partners. We proudly offer a large variety of pet nutrition products and supplies competitively priced for dogs, cats, reptiles, fish, birds and small animals. Petstup is your one stop shop for all your pet's needs. All our products are authentic, and pass all mandatory United States standards and veterinary practices. We run several warehouses across the United States to serve you better and faster.