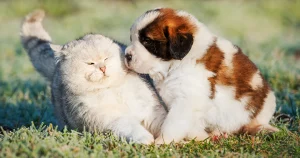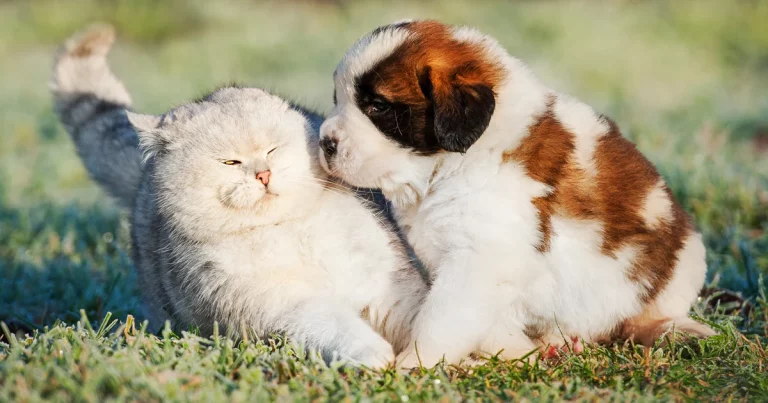 Is there anything you can do? Even if you already own a pet, there is always something you can do to help it. Your life, too, will change. Some ways you can help this year:
Adopt A Dog or Cat
There are more than 7 million dogs and cats in shelters in the United States each year. A lot of these pets are killed because they don't find a home and the shelters are full. Do you know what you can do to help a pet? Adopt! Most communities have limits on how many pets you can own, so it's important to make sure you check that out before you move in. There is more space for your pet to run around and not bother anyone in rural areas.
The best thing you can do for the pets is to adopt as many as you can. This will give them a better chance at life. There are a lot of things that can help you keep your pets and your home in good shape, like the right products, the right space, and the right amount of love. These pets' lives will also change, but yours will, too.
In order to keep your body as comfortable as possible, rotate the most important comfort items
A simple way to change your pet's life is to change Fido's bedding to something new and more comfortable. Pets, too, need things changed up often to keep their bones and joints healthy and keep them comfortable, just like you rotate your own mattress.
There are a lot of different types of dog beds, as well as different colors and sizes. What kind of dog do you have? A new bed could make all the difference in how your dog acts. When a dog spends a lot of time on the couch or on your bed, it might be looking for a better place to rest. A dog who looks like he's getting old faster than he should might just have achy joints. Getting a new bed isn't always the best solution, but it might help. It might also get him off your furniture.
Spay and Neuter Your Dogs and Cats
One reason there are so many animals in shelters across the country is because people don't take care of their pets when it comes to getting them spayed and neutered. This often leads to abandoned babies who then go out and reproduce again, which makes the problem even worse. if you can't take care of the babies or find them good homes, you should spay or neuter your pets if you can't. Having your pet spayed or neutered will change the way they live, but it could also make your life a little easier, too.
Improve Your Pet's Food
In the past, you might have been skimping on your pet's food. It might be time to step it up a little. Your dog or cat needs to eat a certain type of food to stay healthy, just like you and your family members do. There are a lot of healthy products out there, so there's sure to be one that fits in with your needs.
Make sure your pet is already getting a good and healthy diet. You might want to add a little extra to it. Some dog treats and other extras are good for Fido, but they're different enough that he'll be excited when he sees one of them. You can also use these extra treats as rewards for your dog when he does something very well, which could help both his behavior and yours.
Spread the Word about Homeless Pets
It doesn't matter why you don't have a pet. You can make a difference in a pet's life by spreading the word about pet homelessness. Social media is a good place to put a post about how many pets end up in shelters. You could put up one of the following, or you could call your local shelter to find out more.
Dogs in shelters make up a quarter of all the dogs there. From a breeder, it could be very expensive. If you get a good dog for cheap from a shelter, you'll get a good dog for very little money.
Only one in ten dogs born in the United States will find a home. Visit your local shelter and adopt a dog. You can make a difference!
In shelters, only about 15% of lost dogs are reunited with their owners, and only less than 2% of lost cats are reunited with their owners after they've been there. You can become a pet's new owner today by going to the shelter near you.
Only one minute to make a social media post that could change both the lives of a family looking for a pet and the lives of pets looking for a home.
Try On Some New Clothes
Some dogs and cats don't like to wear clothes, but the more you put them in something, the more likely they are to get used to it. Keep your pet warm while he or she pees or poos outside by giving him or her something to keep warm with. From hoodies to pajamas and everything in between, pet clothes come in a wide range of styles. A good idea if you and your pet live in a place where it snows: buy your pet some boots. They will keep his paws healthy and clean. A rain poncho might be a good idea if you live somewhere where it rains a lot.
People also like clothes in family portraits, which is a good thing to add. Old Fido should be in the next family picture. If you haven't, now is the time to make it official and get him in. It's a good idea to find clothes for your family that go with each other, but don't forget your pet! There is nothing that shows more commitment than having your dog in a family picture on the wall. This will make your home feel more like home when your dog has a place on the wall in the picture.
What will you do next?
During Change A Pet's Life Day, there are so many things you can do. It's up to you to change your pet's life. It doesn't matter if you don't own any pets. You can make a difference in the lives of someone else's pets. In the process, your heart and your life will also change.
Petstup is an official re-seller of the many well-known pets brands, focused on improving the lives of pets, pet parents and our partners. We proudly offer a large variety of pet nutrition products and supplies competitively priced for dogs, cats, reptiles, fish, birds and small animals. Petstup is your one stop shop for all your pet's needs. All our products are authentic, and pass all mandatory United States standards and veterinary practices. We run several warehouses across the United States to serve you better and faster.