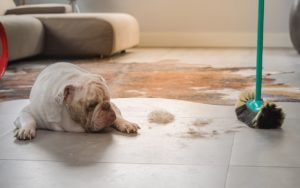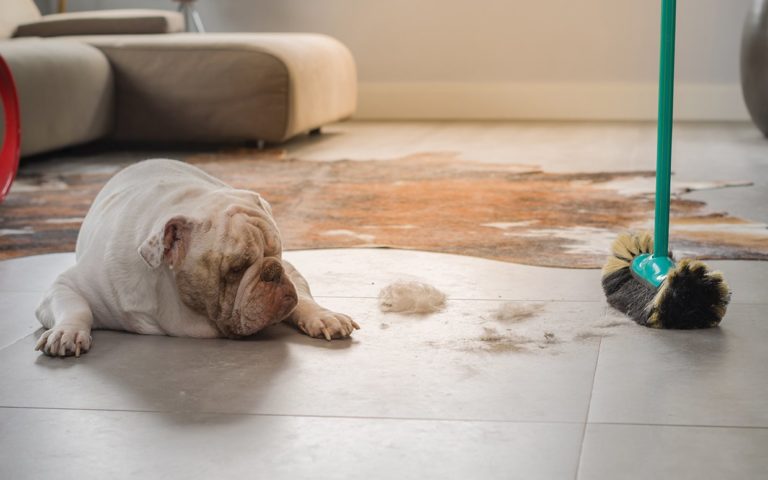 If you're a new pet owner, you've undoubtedly realized that you're making more messes than you were before you got a new dog or cat. Whether you're cleaning up food spills or mowing the grass, your routine has probably had to change. Most certainly, you've had to switch out your cleaning supplies to ensure they're safe for your furry family members. Check out these cleaning products to help you keep your house clean without endangering your pets.
Hair Removal Methods
Brushing and grooming your pets, especially if they have long hair, is crucial for their health and comfort. Keeping your dogs' coats nice and healthy keeps them cool, keeps leaves and twigs from clinging to their fur, and stops them from getting matted and unpleasant. Hair removal is also essential for keeping your house clean and the air fresh. It is critical to use the proper tools.
Traditional vacuums may enough for your floors, but if you have a large number of dogs, you may need to be more proactive. Items designed to be used directly on your dogs, such as the Bamboo Groom Combo Brush with Boar Bristles & Stainless Steel Pins for Pets, can assist in preventing shedding on your sofas and floors. Bamboo Groom products are pet-safe and particularly designed to pull up pet hair if you need something heavy-duty for your house.
Lawn Care Supplies
Have you ever observed that the areas of your yard where your dog prefers to pee have become dry, brown, and dead? This is most likely due to the water he is consuming. Most tap water contains pollutants such as ammonia, tin, and nitrates, which can travel through your dog's urine and cause grass discoloration. The remedy is to provide your dog with extra goodies, but not just any sort of snacks.
Pet Naturals Grass Aid Dog Supplements are chicken liver-flavored treats with pet-safe ingredients that can help preserve your lawn. Brewer's yeast, DL-methionine, cranberry extract, and Yucca schidigera work together to balance the pH of dog urine, preventing it from discoloring your lawn. Consider Dog Rocks Lawn Saver if you don't want your dog to receive any more daily treats. Put them in your dog's water dish to filter out contaminants and protect your lawn without having to worry about overfeeding your canine.
Bags for Waste Collection
If you have a fenced yard, you probably just let your dog out to relieve himself, which means you'll have a lot to clean up when it's time to mow. In these situations, a basic scooper can suffice, but what if you're on the go? If you're taking your dog to the dog park or even just for a walk around the neighborhood, your cleanup supplies get a little more challenging.
First and foremost, you will require trash disposal bags. Look for things that are good for the environment, such as Earth Rated Dog Poop Bags that are leak-proof. There are also scented and unscented choices, as well as a variety of colors, patterns, and sizes. But don't forget to bring a convenient means to carry your baggage. Small bags or canisters that hook onto your dog's leash for walks are available, as are carriers that connect to your dog so he has to do all the heavy lifting! Just remember to be courteous and clean up after yourself. Nobody wants a sloppy neighbor!
Cleaning Up After Potty Training
Potty training is one of the most time-consuming elements of dog ownership. Puppies frequently have accidents, and older dogs may regress if they are nervous or nearing the end of their lives. As a result, it is critical to have a variety of indoor training choices available. Disposable pet pads, such as those sold by PAW TRAX, are a good place to start. Disposable pads make cleanup simple and assist to guarantee your pet has an inside potty location in case you are away from home or don't notice him requesting to go outdoors.
Of course, disposable pads can become costly if you have a large number of pets, train or breed dogs, or otherwise use them at a higher-than-average pace. There are also many of washable and reusable choices. Mesh training trays are one option, but washable pads are another. Finally, don't underestimate the value of disposable dog diapers. These are not only useful for dogs with incontinence difficulties, but they also work effectively if you have an unspayed female in heat.
Removers of Stains and Odors
Potty training is never completely successful. You're bound to have to clean up a pet mess at some time, which necessitates the use of stain and odor removers. Because of the chemicals, colours, and perfumes used in them, most of the ones you may buy in a grocery store aren't good for your dogs. Fortunately, there are pet-friendly choices. A variety of pet-safe odor removers are available, ranging from Nature's Miracle to well-known names such as Shout. However, removing the stain and spraying a deodorizer isn't always enough. Consider a chemical-free natural air purifying bag in this scenario. These bamboo charcoal-filled bags can help keep your house odor-free for up to two years.
Your home does not need to smell like your dog's travels just because he enjoys rolling in the mud and getting into trouble. The appropriate cleaning product mix is critical. Keep in mind, however, that formulae evolve with time. Something that was once safe for your dogs may no longer be the next time you purchase it, so always check the labels first.
Petstup is an official re-seller of the many well-known pets brands, focused on improving the lives of pets, pet parents and our partners. We proudly offer a large variety of pet nutrition products and supplies competitively priced for dogs, cats, reptiles, fish, birds and small animals. Petstup is your one stop shop for all your pet's needs. All our products are authentic, and pass all mandatory United States standards and veterinary practices. We run several warehouses across the United States to serve you better and faster.