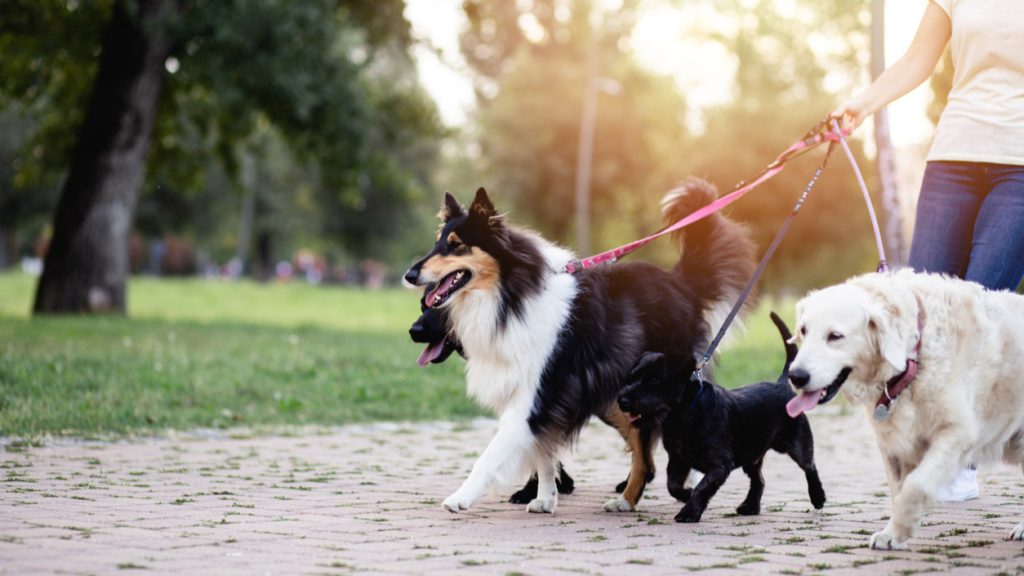 Reason being: you need to know that your pet is in good care.
It goes without saying that your pet enjoys being in your place. But there are instances when you just cannot be with your pet at home (hello: work and vacation). Expert pet sitters might be the best option for busy pet owners. They will take care of your pet at your house or theirs, whether it's for a stroll, a day, or the night.
Pet sitting, according to Nicole Ellis, CBDT, a pet lifestyle expert with Rover, "is the most stress-free setting because your pet gets to be in a house and hang out with an animal lover all day," regardless of whether or not there are other dogs there. The pet sitter may respect your wishes about where your cat or dog sleeps (on the bed or on the sofa, for example) and gives them plenty of affection.
Keep reading to find out where to look for a pet sitter that is a good fit for both you and your pet.
How to Locate a Local Pet Sitter
Finding a reliable pet sitter is easiest when you have recommendations from individuals you know and trust, such as your pet's groomer, doctor, or friends and family. Sites like Nextdoor facilitate communication between neighbors by creating online communities in which members may discuss and promote local companies to one another.
Looking on pet-sitter services like Rover is a quick and easy method to find reliable pet caretakers in your area. Check out their profiles to learn more about the pet sitters in your region, including their rates, specialties, and ratings from previous clients.
Here Are Six Criteria to Evaluate Potential Pet Sitters
The two of you will be much happier if you locate the ideal pet sitter after you've taken the time to consider your wants and needs. Take these into account when you weigh your pet-sitting alternatives:
1. Your Area of Expertise
Expert pet sitters may have a preference for sitting for certain species. Some people only like to watch cats or tiny animals, while others like a certain size of dog. Some people have a natural talent for connecting with older dogs, while others get a kick out of working with young pups. If it's not clear from their profiles, be sure to inquire as to the sitter's familiarity with certain breeds or species.
2. The Place
Whether you want the pet sitter to come to your house or you're willing to take your pet to theirs is an important consideration. Having an in-home pet sitter is the most convenient option if you have many pets in need of attention. But apart from that, it's all up for grabs.
A house sitter "keeps your dog on his regimen and might be less stressful," says Ellis. But then again, some puppies thrive on social interaction with other canines and would do well in a household with another pack.
3. Space
Ideally, you'd choose a pet sitter whose house is set up similarly to yours so that your dog would feel right at home there. It's important to choose a pet sitter who can provide the same environment your pet is accustomed to, so if your dog thrives when allowed to run free in the backyard, look for someone with a fenced yard. However, if your dog is an apartment dog, leaving him or her at a friend's apartment is as simple as dropping off a key.
4. Health-Related Requirements
Is your pet in need of medical attention? In such case, it's best to choose pet sitters who are either veterinary professionals or veterinary technicians who have also taken pet first aid courses. The person you trust with your cat or dog should be familiar with offering the amount of care required by your pet, such as dispensing medicines or injections.
5. Services
Because some dogs are naturally shy around strangers, it's important to choose a pet sitter who can provide both daytime walks and nighttime care. The pet sitter might visit your home on many occasions for walks and playing. So, by the time you go for vacation, your dog will already be comfortable with the sitter.
6. Talking
Some pet sitters even go so far as to send you regular updates with images and even short videos of your pet while you're gone. If this is a priority for you, be sure to inquire about the pet sitter's routine in this regard. The ability to check in with your pet while away "gives you peace of mind so you can enjoy your trip more," explains Ellis.
Petstup is an official seller of the many well-known pets brands, focused on improving the lives of pets, pet parents and our partners. We proudly offer a large variety of pet nutrition products and supplies competitively priced for dogs, cats, reptiles, fish, birds and small animals. Petstup is your one stop shop for all your pet's needs. All our products are authentic, and pass all mandatory United States standards and veterinary practices. We run several warehouses across the United States to serve you better and faster.